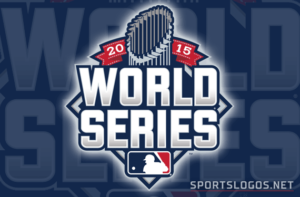 Hey there, sports travel girl! If you look all around, then you know it's post season time. Mets vs. Royals is a good match up. Neither team played each other during the regular season nor have either team seen a World Series Title since the 80's. But, before you head out (whether NYC or Kansas City) there are a few things you should know about these cities…
First of all, I heard Kansas City is a great place. I never been there but I would love to go. I'm always down for exploring a new place. I know you are too. However, before you head out to the ballpark, you must know the best places to eat, sleep and entertainment. No worries, I got you hooked up with the inside scoop right here.
Now, I couldn't be more excited about the NY Mets in the World Series, especially since I'm a Met's fan. New Yorkers really know how to turn up and the Big Apple is known for electrifying grant events! I will tell you 1 thing, NYC will not let you down with all the attractions. If you are coming to NYC, it's a great town with tons to do and there are a few famous landmarks you don't want to miss…..
First of all, you want to go to Empire State Building. You can go to the observatory deck on the 86th floor to get a awesome view of the NYC and if you dare you can go to the top of the Empire State to the 102nd floor. After you leave midtown, head uptown to Times Square for some Broadway shows, shopping, dining and other entertainment. If nothing else, then you'll be fascinated with all of the lights in Times Square. Go a little further uptown and take a scroll in the most famous, visited and filmed urban parks in the United States. Yes, you guess it…Central Park. After that, catch the best performances in the most famous theaters around like Lincoln Center and Radio City Music Hall. And, if you want to hit the downtown NYC, then you have to go to Union Square, a very historical landmark in NYC. While you are on the east side, make sure you walk down museum row and visit Metropolitan museum of art and the Guggenheim. Of course, you can't see NYC without seeing the light with the torch, The Statue of Liberty. Even with all of this, I only scratched the surface of NYC. There is so much more to this city. It's hard to see it all. It might not be a bad idea to take the tour.
I have some good news! Remember what I said about travelling to see those "once in a lifetime events", and creating those special moments. Well, I'm going to my first World Series. I'm so excited. Since, I'm a New York girl you know who I'm rooting for. Let's Go Mets! I want to hear from you. Tell me about your sports travel experiences.
Hugs.