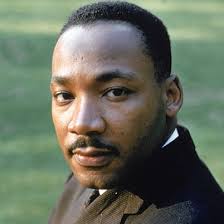 In the United States, the 3rd Monday in January is reserved to honor Dr. Martin Luther King Jr, a civil rights leader who devoted his life fighting against social injustice and inequality. I know many people believe Martin Luther King only fought for African Americans civil rights. He did but that was only a piece of the puzzle. He did it for everyone.
Last May, I went to visit the Stone of Hope monument in Washington D.C. As I was looking at the monument, I felt so privileged to have the opportunity to see it in person. And, I got a greater understanding and appreciation for what Martin Luther King did for all of mankind.
He gave plenty of speeches and marched up and down many streets to change the way we see each other. Dr. King's actions changed our thoughts, feelings, hearts and soul…….and eventually changed the world and our lives.
In Dr. King's famous, "I have a Dream" speech, he clearly said he didn't want his children to be judged by the color of their skin but by the content of their character. As we travel into different towns, cities and countries, I believe we need to hold on to Martin Luther King's desire of seeing people for their values, integrity and morals.
Let's start to look beyond the famous sites and look at the people in the culture. By broaden our horizons; we will meet some wonderful and great people along the way. We will understand others better and see the world in a different perspective. And, of course, we will be a better people for it. So, go out and see the world.
We will love to hear what you have to say…..leave a comment below and make sure you facebook and tweet it.
Happy Travels,

Related articles across the web