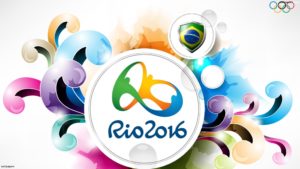 Let the Games begin!  The world comes together with their cream of the top athletes in the hunt for the same goal. Yes, it's time for the Olympics and Rio de Janiero is hosting the party! If you are Olympic crazy like me, then you are very excited to see how everything unfolds. And, as a travel chick, this is an awesome reason to visit South America. Like you really need a reason…why not visit the most iconic city in Brazil. Before you set sail to "your road to Rio", there's a few things you want to keep in mind.
First of all, you shouldn't be afraid to go to Rio because of the Zika virus. It's not as much as a threat as you think…here's the reason why.  Also, you need to know the bulk of the Olympics games are divided into 4 areas; Copacabana, very popular place in the city, is where you will find the beach volleyball games. The Marcana area has the most famous soccer stadium in the world and will host the opening and closing ceremonies. Of course, the both men and women soccer finals will be held there. Nearby in the samba drum, you can see all of the archery and track and field events. In the Barra, the most recent addition, 15 sports including swimming, gymnastics, tennis and golf will take place. And, in the Deodoro area, you'll enjoy the shooting and rugby 7 games.
In between checking out the sporting events, make sure you soak up the unique rich culture of Rio de Janiero. You'll see art work expressed throughout the entire city, samba professionals playing in street, awesome active beaches and amazing rain forests. And, let's not forget the food. You'll find a diverse cuisine from around the world. You can upscale dining to down to earth comfort food. So, if you going to the Rio, then enjoy the colorful  vibe of the city. And, tell me all about it! Go USA!
Hugs,