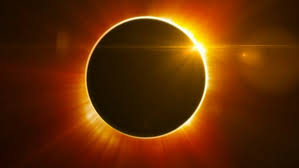 You heard about it everywhere; news, social media and people just chatting about it. Even with all the hype, you might have missed it. I know, work schedules, not finding glasses or just being plain busy. But if you did miss it, then no worries, another way is coming.
And, the good news is you don't have to wait 7 years to see one. Being a globetrotter girl as you are, you can see your next eclipse as early as 2019. Here's your list of places to go:
2019: South Pacific, Chile and Argentina; see the eclipse and enjoy colorful coral reef or head out to the Patagonia.
2020: South Pacific, Chile, Argentina and South Atlantic; the eclipse will be waiting for you to see and you can relax at South American wine regions.
2021: Antarctica; watch the eclipse in the cold air and snow and see amazing glaciers.
2024: Texas, Arkansas, Ohio, Buffalo & Rocchester, NY, Vermont and Montreal: enjoy your eclipse watching and some soul food, Niagara Falls, snowmobiling and museums.
2026: Artic, Greenland, Iceland; see the eclispe and the Northern Lights.
2027: Morocco, Spain, Algeria, Libya, Egypt, Saudi Arabia, Yemen, Somalia; check out the eclipse and take a ride on a camel across the desert.
2028: Australia and New Zealand; take a look at the eclipse and dive into the Great Barrier or go stargazing at Aoraki Mount Cook.
2030: Botswana, South Africa and Australia; be amazed with the eclipse and with a safari or a show at the Sydney Opera House.
So, if you missed the eclipse this year, no worries, there's another one coming. So many eclipses to see and places to go……get those solar glasses out! Drop me a line and let me know your thoughts. Bye for now!
Hugs,