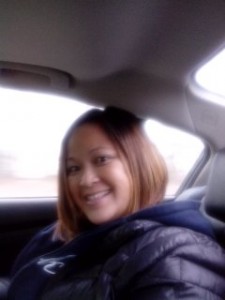 Greetings and salutations!
My name is Eileen and I'm coming to you from a small hamlet on Long Island. My background is different from this venture as you will see.
I grew up in Queens until my parents decided to move the family to Long Island. Since I was young, I wanted to become a doctor. I started with a major in the health care field (Respiratory Therapy, to be exact) to get my start in this industry. I worked, and eventually made the decision to go to medical school. I had a little ways to go but unfortunately personal circumstances came up that were beyond my control. I am currently on a different path, one which I will share with all of you soon. What I can say is that although things can get a bit tough, the vision remains the same and I have adopted a "never give up attitude". Despite working in two places, finishing up a separate venture, and starting a business, I always manage to find energy to nurture my "baby": She Travels Savvy. I didn't know what to expect, but I armed myself with the knowledge that if I put my mind to it and wanted something bad enough, I could achieve it. What else could I do? I had nothing to lose and if it didn't work out, I would let it go – but why not try? So here I am…I still love the decision I made and am excited at everything I have learned. My drive, determination, and passion kept me afloat throughout my entire learning process…and trust me, the learning process is never-ending!
I've had this desire to cultivate my passions. I love to travel and do fun things so I figured why not share it and turn it into a business? And from all this, She Travels Savvy was born….